August 2, 2022
Next Stage beyond Scratch
Mind Render is a programming tool that allows anyone to create full-fledged 3D programs.
Easy, but in-depth
Just like Scratch, the program is created by combining blocks, so it is easy to start off with. Also, it has scientific elements such as physics engine and 3D, so it provokes to think more in-depth.
Rich and fun
The running environment is 3D and colorful, definitely richer than Scratch. You can fly drones, drive on a race track, and create various fun programs.
Next Stage beyond Scratch with 3D and VR
You can immediately view your program you created in VR mode. Being able to enjoy your program which is running in VR mode is an experience out of this world.
Download (Free)
Internet communication charges will be incurred when downloading and using the "locker" function.
Content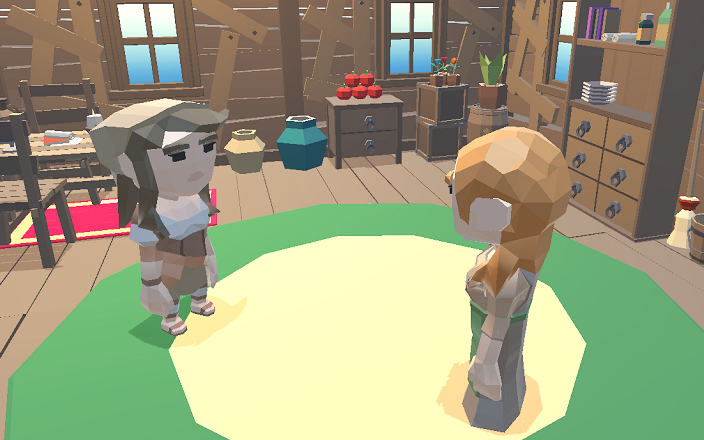 Lab 1
Forest Girl
Story / ★
Riley's granmma got sick. Let's go visit her with Riley while making medicine in the woodsm.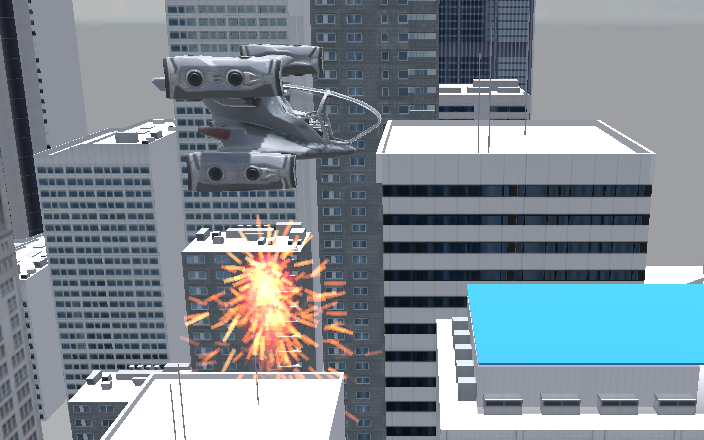 Lab 2
Game
Game / ★★
You can play a game of landing a spaceship on the rooftop and a drive game that goes around the course so as not to fall from the bridge.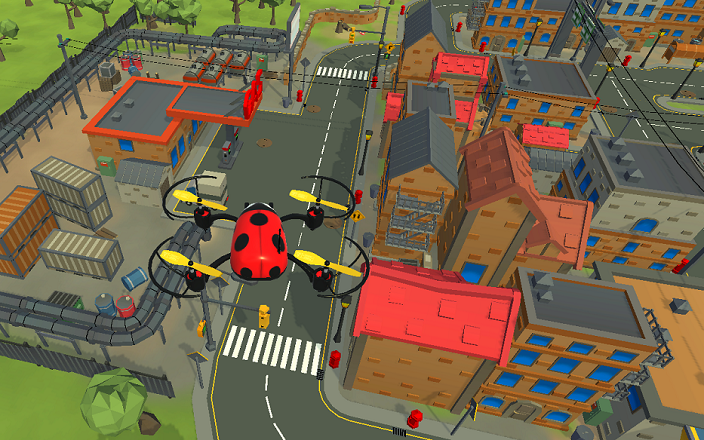 Lab 3
Move the Drone
Experiment / ★★
Fly the drone and explore the city and skyscrapers. Let's try to create a program that draws figures in the sky.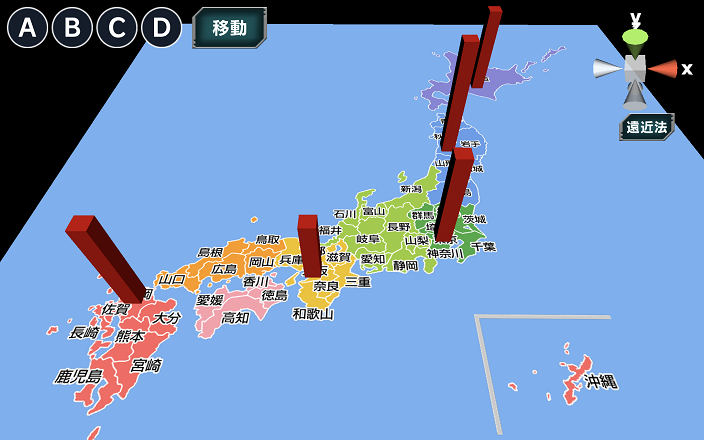 Lab 4
Learn about Japan in 3D
Experiment / ★★
Draw a 3D graph on a map of Japan or a world map using various statistical data.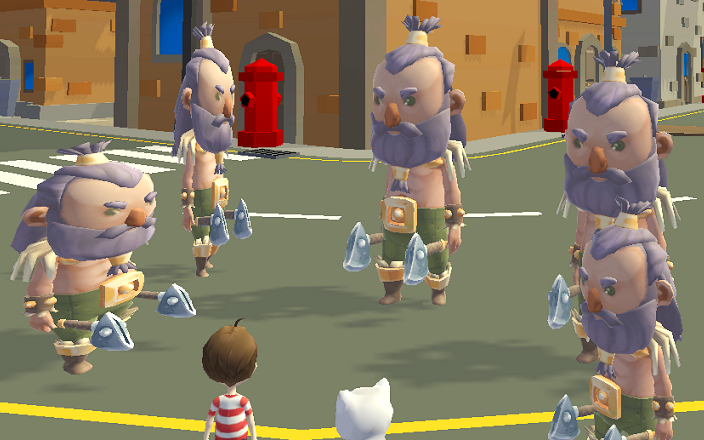 Lab 5
Space Boy
Story / ★
A little boy who has fallen from the sky and a cat work together to tackle various problems.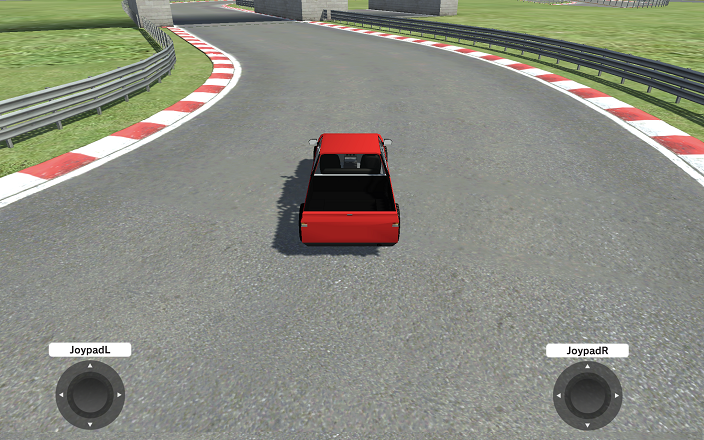 Lab 6
Run a Circuit
Experiment / ★★
Drive on circuits and snowy mountains. Let's try to create an self-driving program.。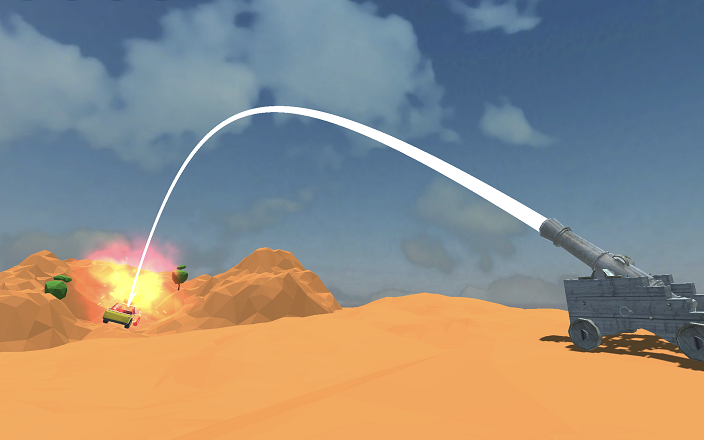 Lab 7
Shoot a Cannon
Experiment / ★★
Aim the target with a cannon in a crosswind or over a wall.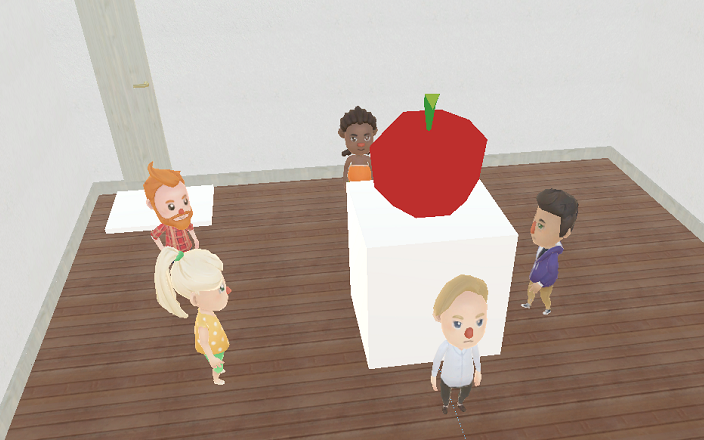 Lab 8
Private Detective
Story / ★
A Detective runs around the city to protect a hidden treasure.
Adv 1
Observing the Solar System
Experiment / ★★★
Try missions related to planets and the moon. Change the camera angle to become a spaceship pilot.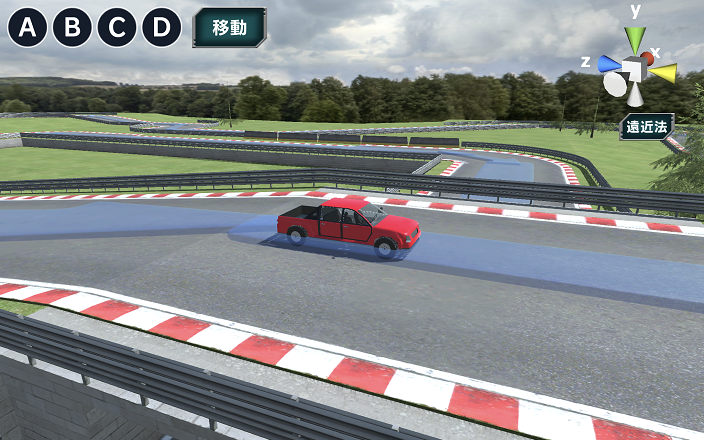 Adv 2
Auto drive /advanced
Experiment / ★★★
Try to create a self-driving program that runs on a course with grade separation.
Adv 3
AI
Experiment / ★★
You can observe a car with an AI program running around obstacles randomly placed on the road.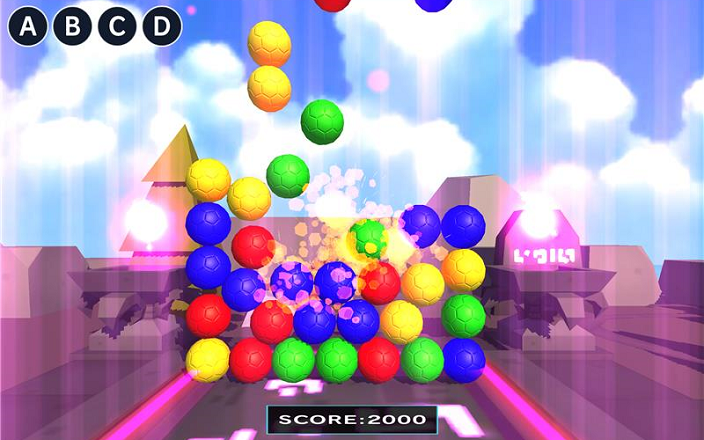 Adv 4
I/O BOOKS 
Game / ★★★
You can play a lot of fun games.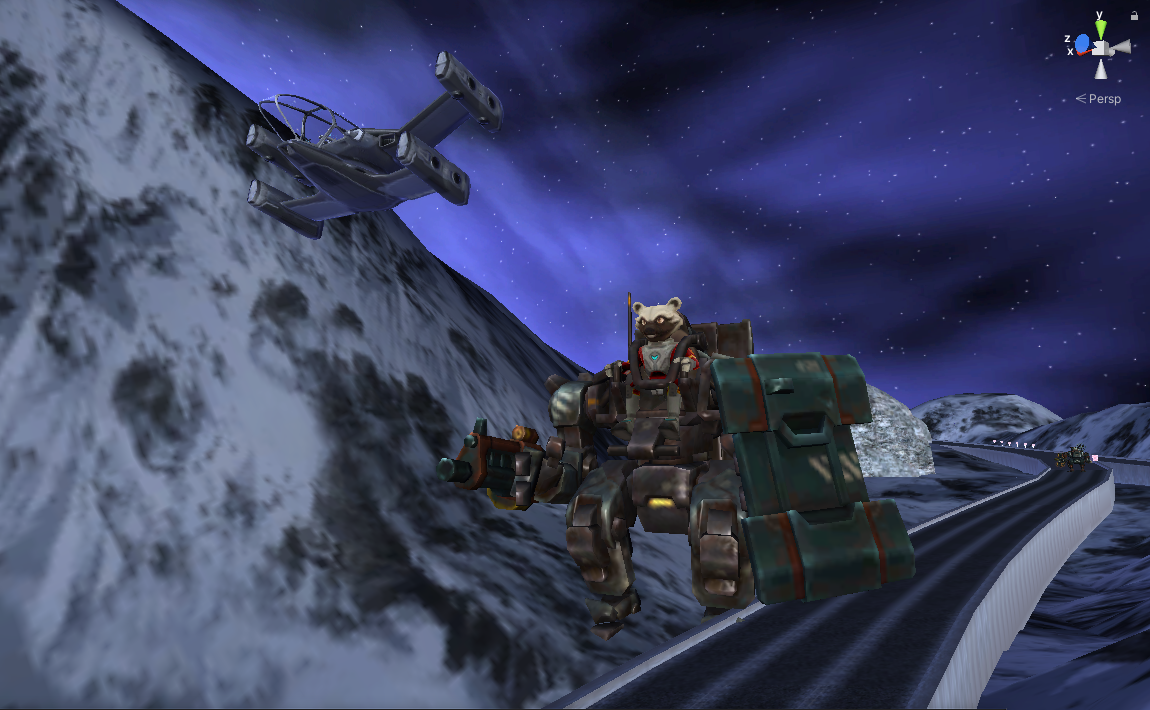 Adv 5
Short Movie
Movie / ★★
Make full use of camera commands and try to make a short movie as if you were a movie director.
TM 1
Explore the Mysterious Island
TM / ★
It can also be used as an introductory material for programming education.
The more ★ you see, the more programming skills you need. The games can be played without programming skills.
micro:bit
You can do various experiments using micro:bit and "Mind Render" together. You can use sensor values of the micro:bit in "Mind Render" program, and control the object in the "Mind Render" with the micro: bit.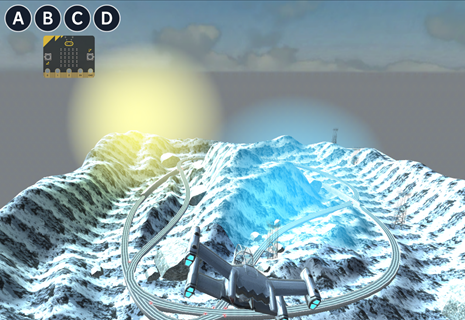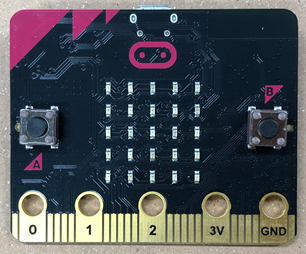 HEXファイル (Free)
To use the micro:bit with "Mind Render", you need to install the HEX file on "micro: bit v2".
It works only with the combination of Mind Render ver2.0.0 or later and micro:bit v2.
If you have downloaded the HEX file before the update date below, be sure to update it to the micro:bit v2 HEX file.
Internet communication charges will be incurred when downloading and using the "locker" function.
Books
A quick start guide to Mind Render programming
Based on useful tips for improvements from educational institutions, Mind Render has made a major update as Mind Render 2. Mind Render 2 has become easier to use and more feature-rich, allowing both beginners and advanced learners to create programs. This book introduces the new labs added in Mind Render 2 to help you understand the ideas and ways of programming.
Nurturing a Genius
Programming Workbook on Mind Render
This book explains in details how to use Mind Render and includes sample programs.
Let's Play with Mind Render and micro:bit !
This book introduces fun experiments using micro:bit.
Cases
Seiko Gakuin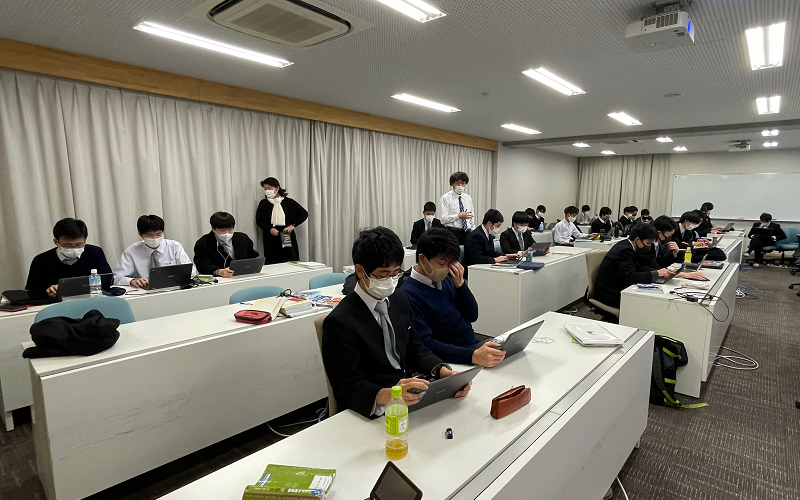 A special class of 3D / VR (2-day course) using "Mind Render" was held at Seiko Gakuin Junior High School (Kanagawa, Japan).
Silliman University
A workshop on "Mind Render" was held at Silliman University (Philippines).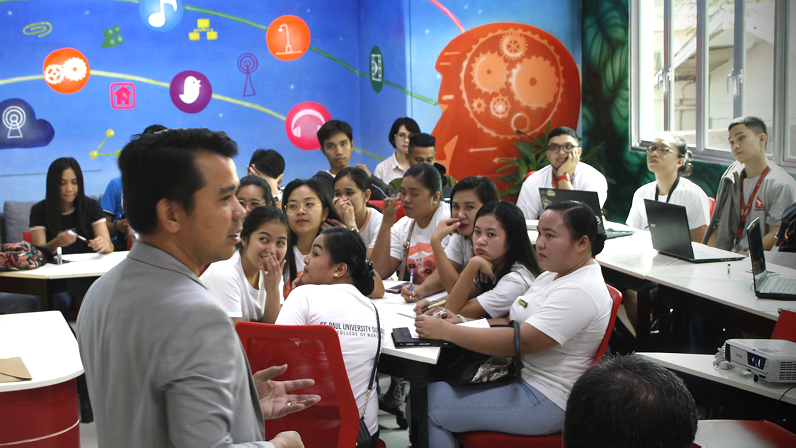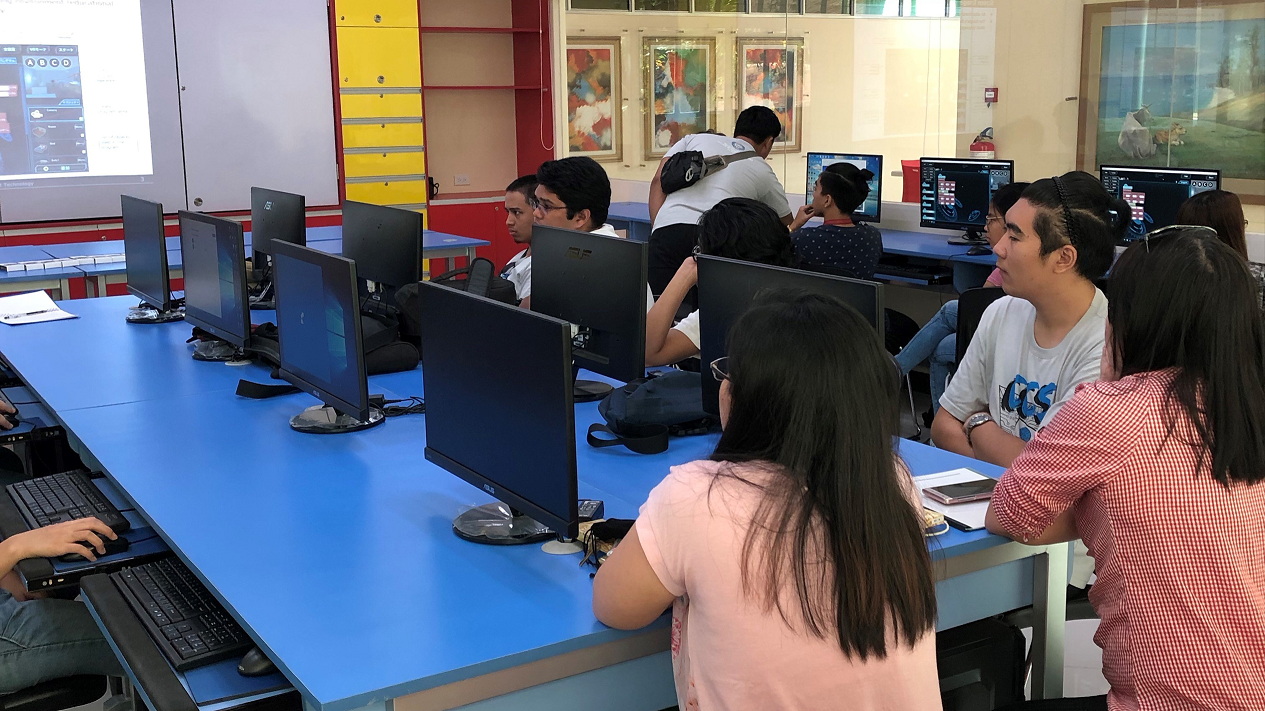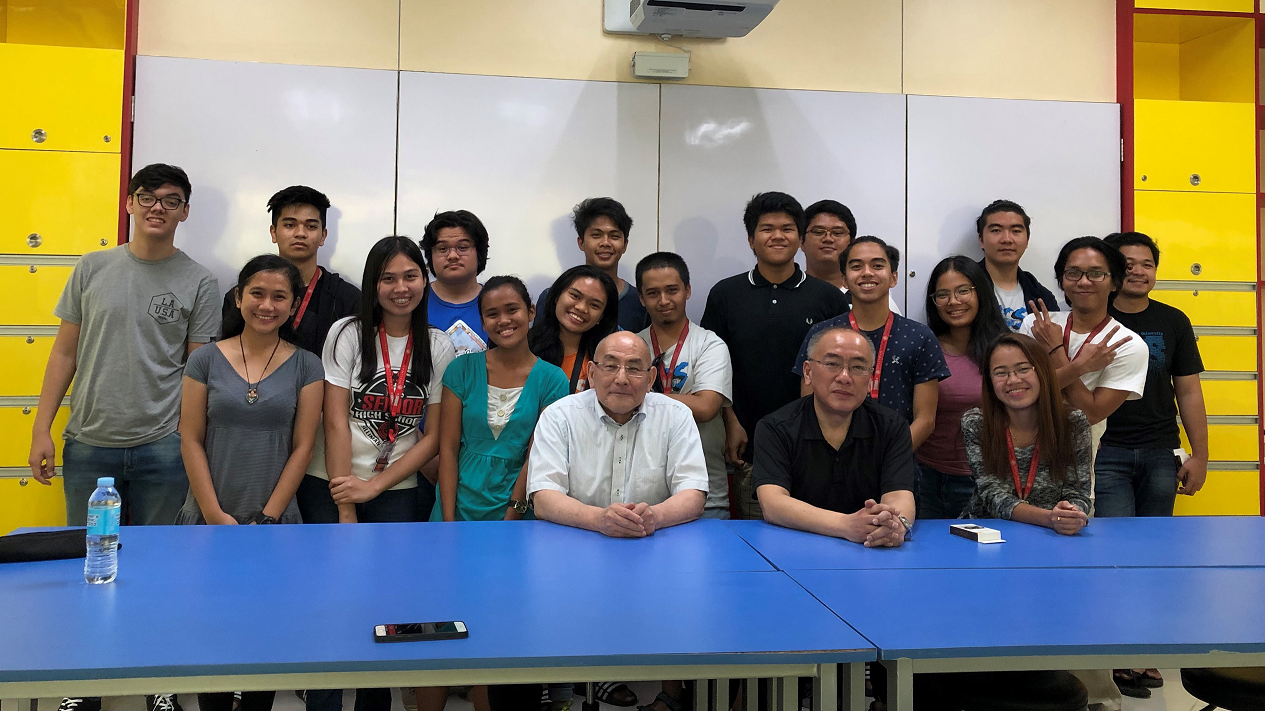 Mind Render / AI Drill
Mind Render / AI Drill is a learning/experimental environment designed for students and working professionals who want to learn machine learning. It includes "text", "source code" and "simulation environment."
You can understand the basic concept of machine learning, create program using the theory and simulation to check the result of the program.
There are many books and source codes related to machine learning in each, but it is a unique feature that all three are provided in one place.
Text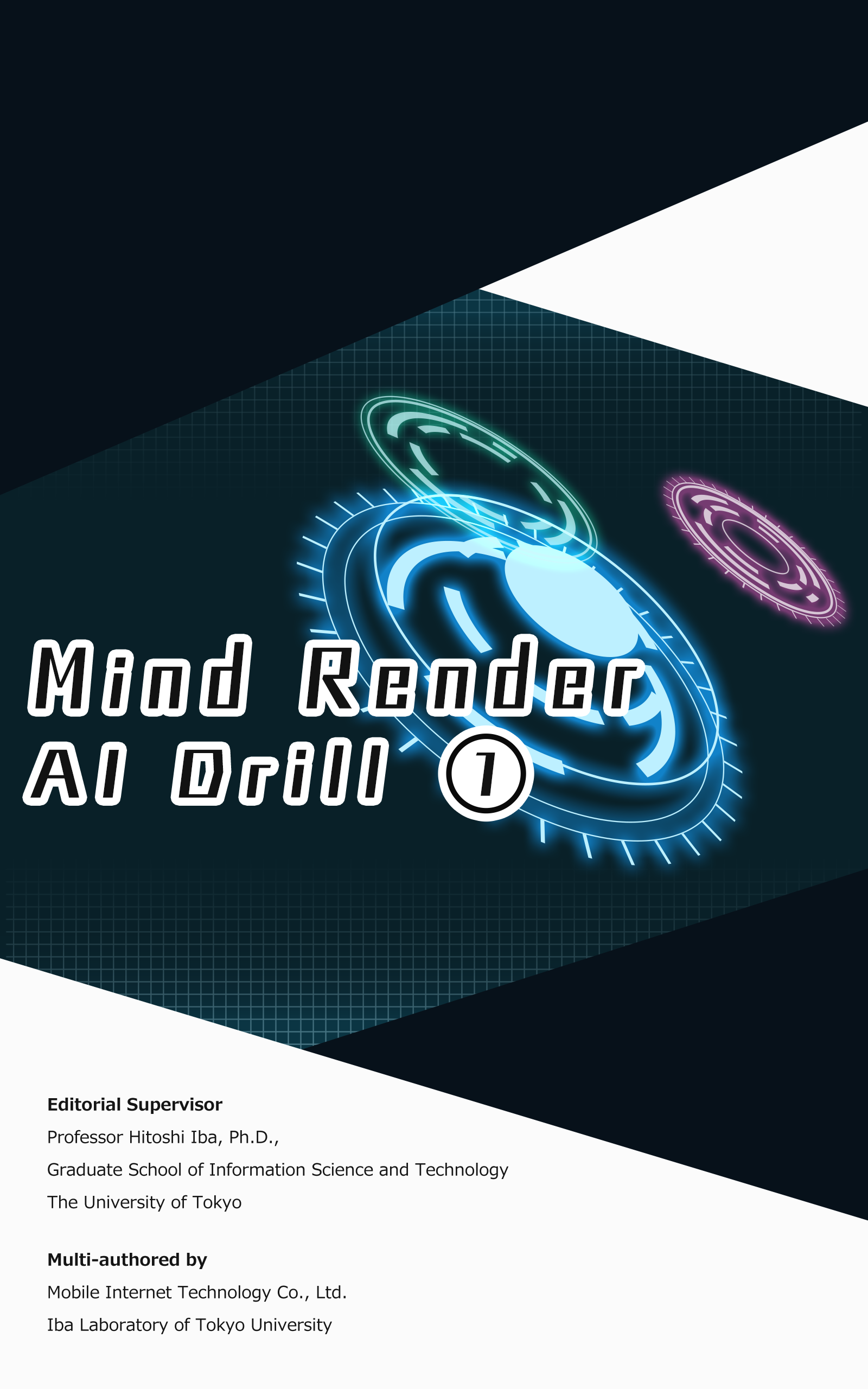 Editorial Supervisor
Professor Hitoshi Iba, Ph.D.,
Graduate School of Information Science and Technology, The University of Tokyo
Multi-authored by
Mobile Internet Technology Co., Ltd.
Iba Laboratory of Tokyo University
Source code and learning environment
The source code of the sample program and the necessary resources are provided so that you can try the developed program immediately. A major feature of "Mind Render / AI Drill" is that you can visually check the learning status using Unity.
Example: Neuroevolution
This video shows how the cars are learning to go around without hitting walls or obstacles.
At first, no car can go around. As the car learns, however, some cars get to be able to go around.
This video shows a car with the trained AI program in the above running in Mind Render.
You can see that the car runs around the rocks to some extent. (By having the AI program learn with more complicated courses and rock arrangements, the technique of self-driving will improve).
You can also purchase a part of Mind Render / AI Drill at the Unity Asset Store.
Cases
The University of Tokyo (Faculty of Engineering)
In about 3 weeks of exercises, they develop AI program and give a presentation on the final day.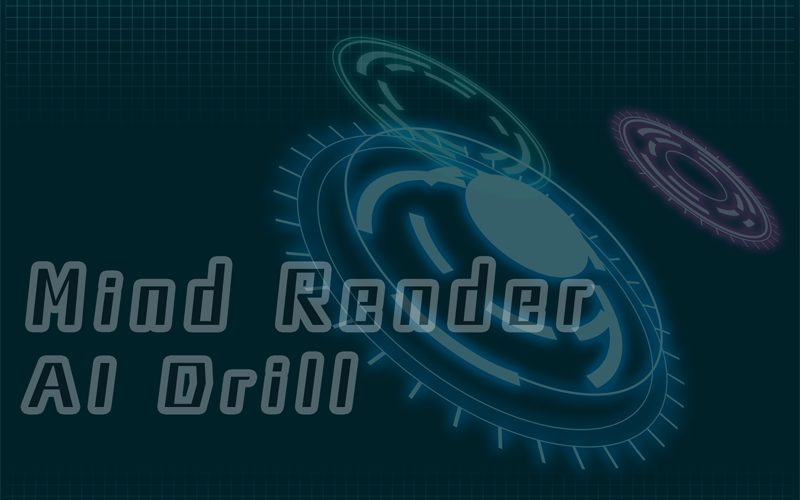 Cyber University
It is highly evaluated that even students who are not familiar with programming can use it immediately because sample programs are available.
Links